GLMX Honored at the 2019 Fund Technology + WSL Awards
GLMX was awarded "Best Infrastructure/Technology Initiative by Exchange/ATS" at the 2019 Fund Technology and WSL Awards. "Winning this award could not have been possible without the relentless effort the talented employees at GLMX have put into building our platform," said Glenn Havlicek (CEO, GLMX). "Each day, GLMX works closely with our subscribers to provide innovative solutions to streamline their unique trade workflows."

The Fund Technology and WSL Awards recognize and reward providers, catering to asset managers and institutional traders, who have demonstrated exceptional customer service and innovative product development over the past 12 months. These awards highlight the efforts of technology providers, broker dealers, data specialists and exchanges in meeting the needs of the asset management community. This year, the event focused increasingly on the new innovations coming to market as vendors look to ensure asset managers have the latest tools to compete in a rapidly evolving space.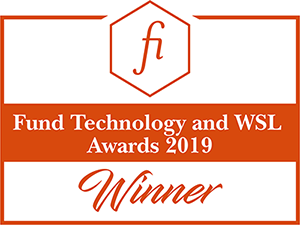 About GLMX
Founded in 2010, GLMX is an independent financial technology company financed by Otter Capital and Tippet Venture Partners. Wall Street veterans partnered with Silicon Valley technologists to develop GLMX proprietary technology which provides an intuitive, comprehensive, integrated global money market trading solution for institutional participants. The goal of GLMX is to be a leader in technology, to maximize trade lifecycle efficiency and reporting and to improve client access to market liquidity. For more information, please visit
https://www.glmx.com/
.